---
Massive JTC Masterclasses available now!
My Improvsiation Masterclass and my Hybrid Picking Masterclass Vol. 1-3 are available for immediate download at
Jamtrackcentral.com
.
---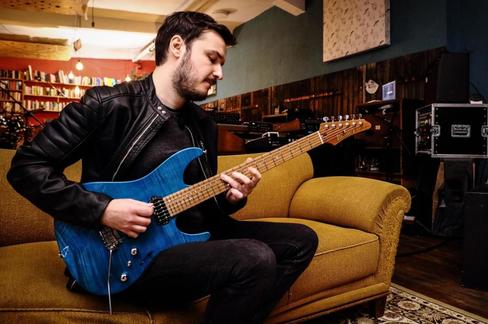 Ibanez MM1 - Martin Miller Signature Electric Guitar OUT NOW!

This has easily got to be the biggest and most exciting announcement I ever had the pleasure of making in my entire career. Ibanez will be producing and distributing my first signature model, the MM1 in 2018.
It will be a part of their new AZ model series, which I helped to develop from the ground up starting two years ago. This has been an amazing and unique journey that led to the creation of a wonderful series of guitars, that are currently taking over the guitar world in a storm.
At last Ibanez made it possible for me to have my own model being built, based on the AZ shape with my own choice of woods and aesthetics. As of now, the MM1 is the only guitar in the entire range with a mahagony body, chrome hardware and the gorgeous Transparent Aqua Blue finish on a flame maple top.
Find more information in the GEAR section!
---
---
Endorsment with Laney Amplifiers

I'm a proud endorser of Laney amps, which I've been playing for my entire life as a guitar player. Click the above picture to learn more about the amps I'm using. Have a look at my demo work for them:


---
New Jamtrackcentral Licks Series Released
My list of instructional products at Jamtrackcentral.com is growing nicely. Check out these recent releases by clicking on the pictures!
---
Solo album "The Other End" - OUT NOW!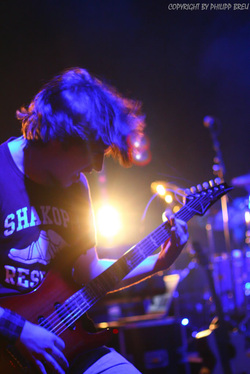 ---
---
---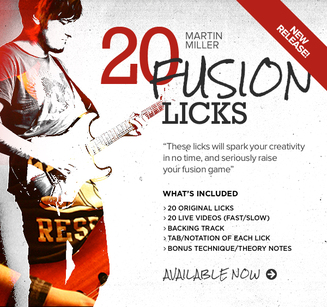 20 Fusion Licks - OUT NOW @ Jamtrackcentral.com!




Well here it is, my first official instructional based material on the market. What you get is an instantly downloadable package with very high quality production and content. The basic idea is that there is a single backing track and I show you 20 different licks with increasing difficulty level, that you may use over this or another track. All examples are transcribed and tabbed professionally, performed fast and slow and contain additional notes and thoughts of mine written into the transcriptions.
This thing has been a bestseller at the site, so be sure to check this one out by visiting the store or clicking the button below! Also I'm giving away a free sample lick for the visitors of my webpage, so you know what to expect, enjoy!
---
---
Check out my work for Jamtrackcentral.com

These guys are an amazing company, their products are equally great as the people involved. I've been doing a whole lot of work for them since 2012, please go check it all out
HERE
!
---
---
Tom Goetze Band "Bass Shuttle" out now!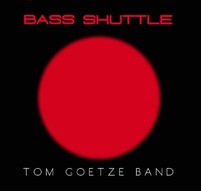 The Tom Goetze Band CD is out and can be ordered at
www.tomgoetze.de
. It's a fantastic record, that we recorded within just two days and features all original music in the tradition of Marcus Miller, Miles Davis, Michael Brecker, etc.
Tom Goetze - Bass
Michal Skulski - Sax
Heiko Jung - Drums
Martin Miller - Guitar
Check out this 15 minute teaser for the album for a great insight into the music:
---
---
Check out my latest Youtube effort! Click
HERE
to go to my Youtube channel!